The Artisans
At Moroccan birds, part of our mission is to be 100% transparent about the origins of our products. To keep this transparency, we ship each package with a postcard that states the name of the artisan who made your product and how long it took them to craft it.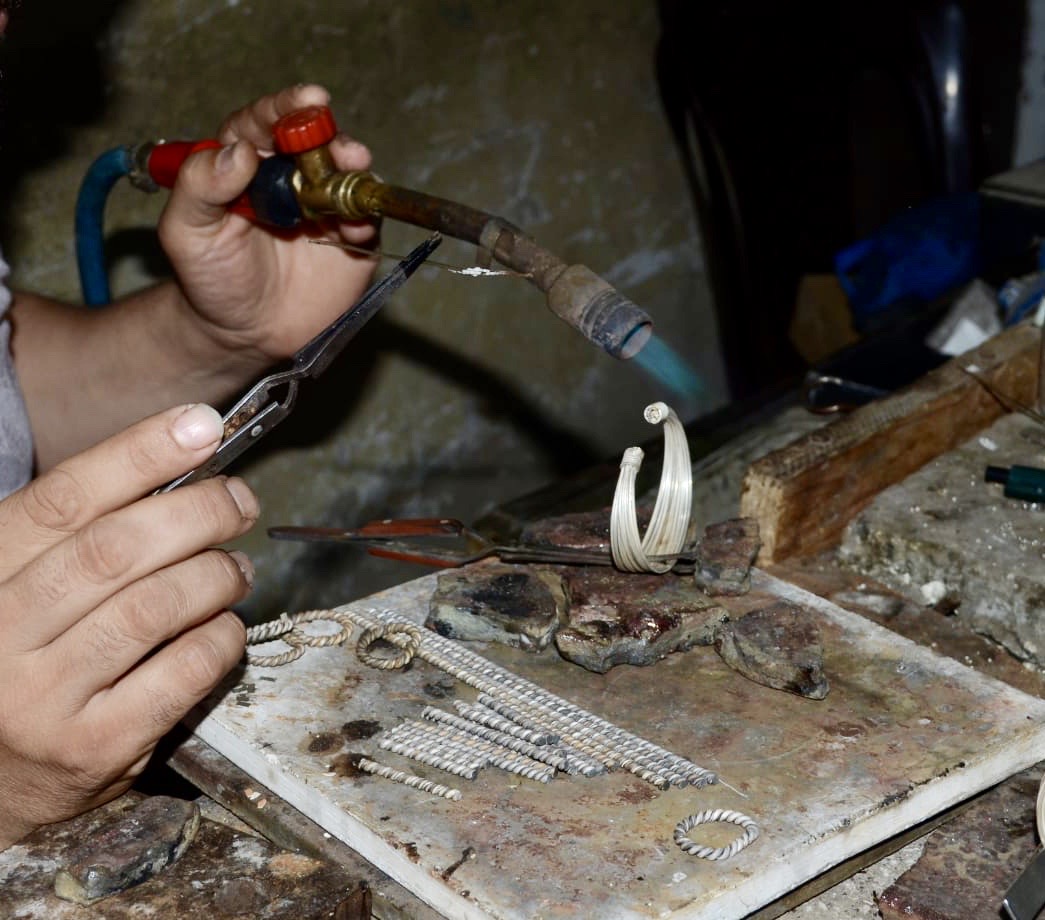 Silver Artisans
The silver pieces are handmade by artisans in Southern Morocco, well-known for their silver craftsmanship. The craft started in the 1500s with Jews who brought their jewelry-making expertise to Morocco. This knowledge was shared with their Muslim and Berber neighbors, then passed down from generation to generation ever since.
Unfortunately, high volumes of cheap manufactured jewelry have flooded the market, making it difficult for remote craftsmen to make a living. While traveling in the south of Morocco, Zineb and Rim met many artisans who struggled to make a living but still believed in sharing their knowledge. Today, Moroccan Birds is deeply concerned about empowering local artisans while preserving their legacy. We produce 100% Moroccan artisanal jewelry, use recycled silver, and ensure our artisans work in good conditions with fair pay.
Skalli Threads Artisans
The skalli threads pieces are handmade in Casablanca, a city well-known for the variety of its fabrics. Skalli threads are yarns used to embroider the typical Moroccan dress called the kaftan. The artisans we work with are seamstresses who sew the kaftan with finesse and precision.
In the kaftan, you usually find the "sfifa" which are braided trimmings of skalli yarns. MB takes the "sfifa" scrap material that would otherwise be discarded and upcycles it into fun, innovative accessories such as chokers, bracelets, belts, phone straps, and glasses straps.