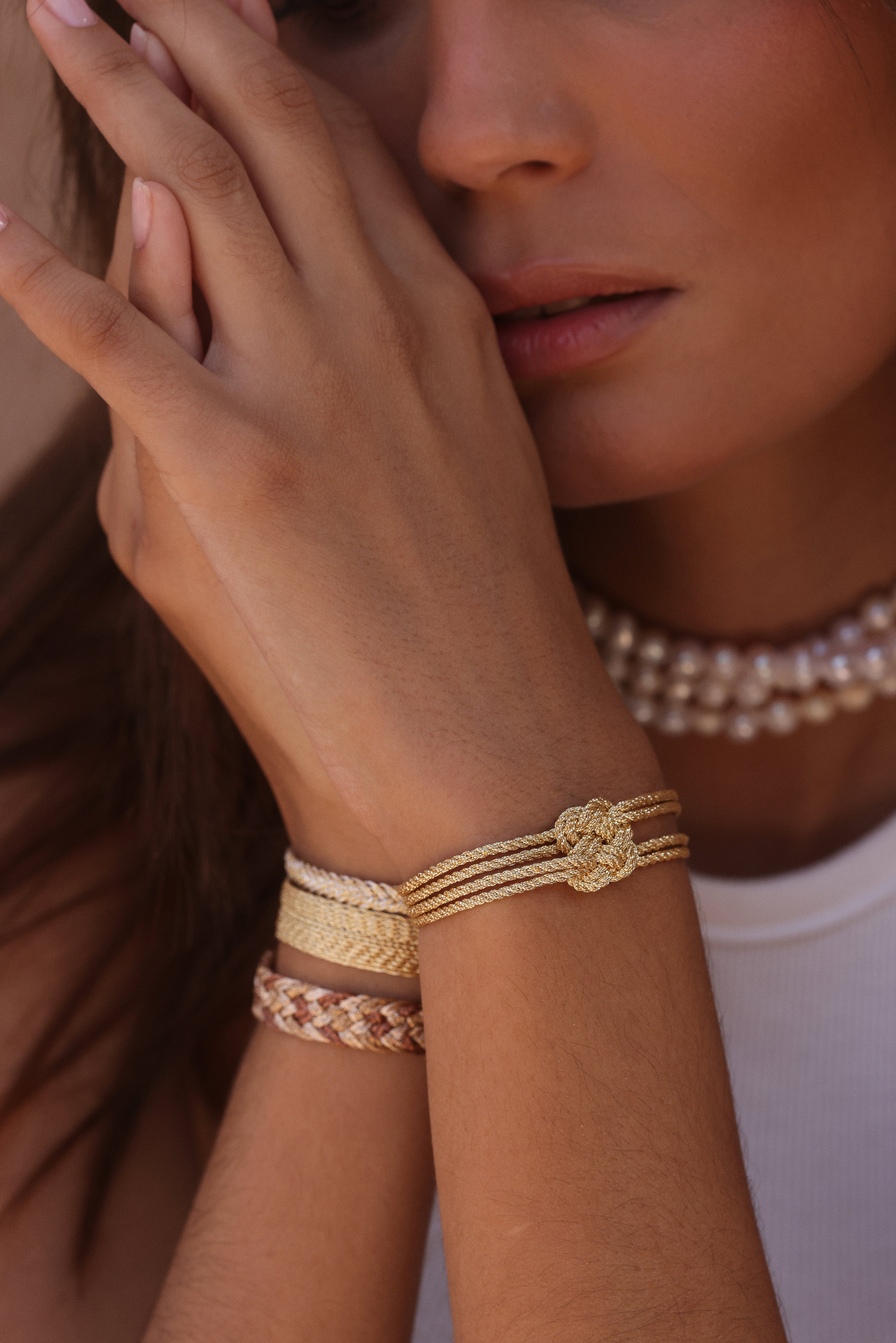 Shop the look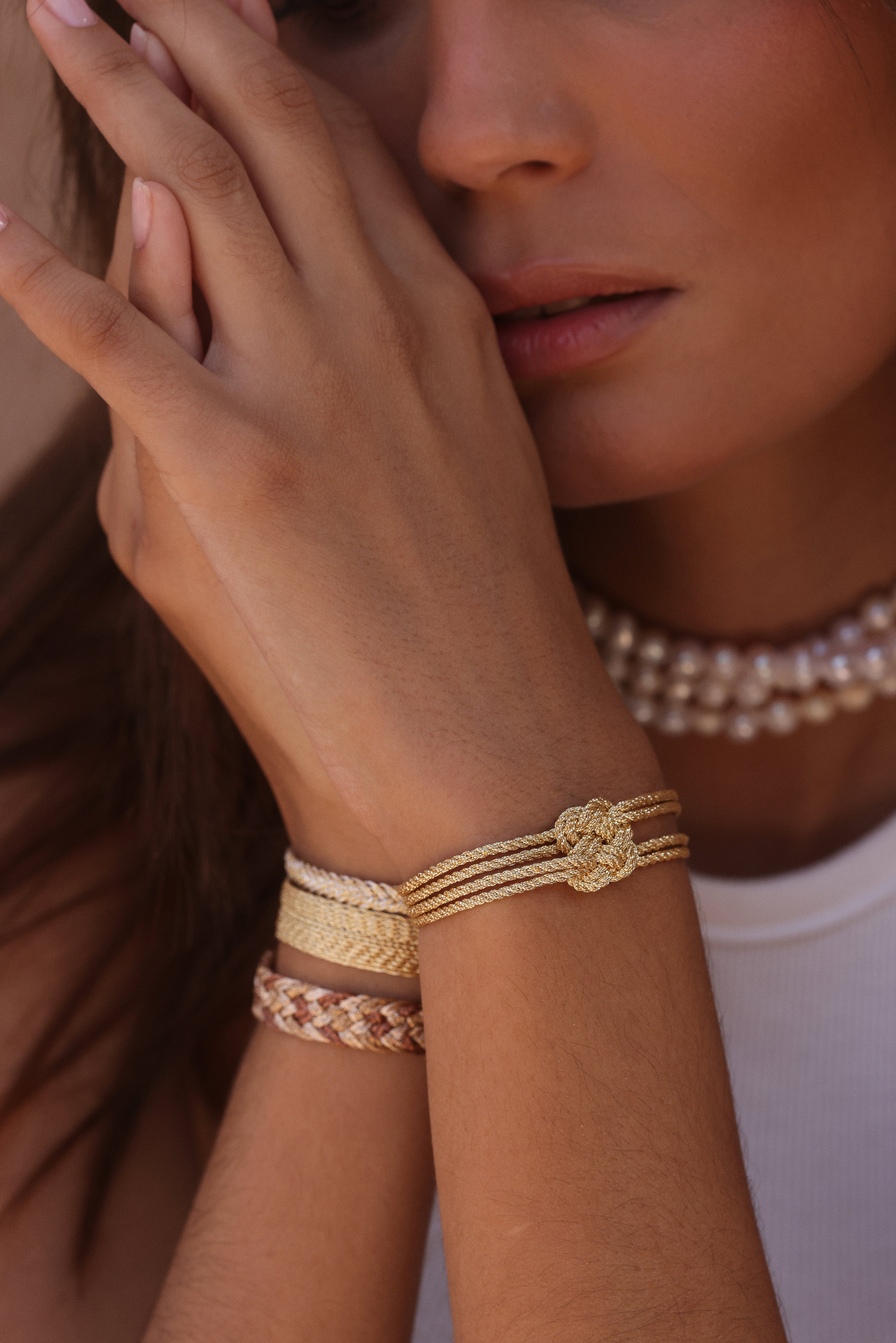 #1
the process
Each piece is mindfully designed with heritage at heart and proudly handmade by talented Moroccan artisans. Our atelier is located in the heart of Casablanca, Morocco.
Learn more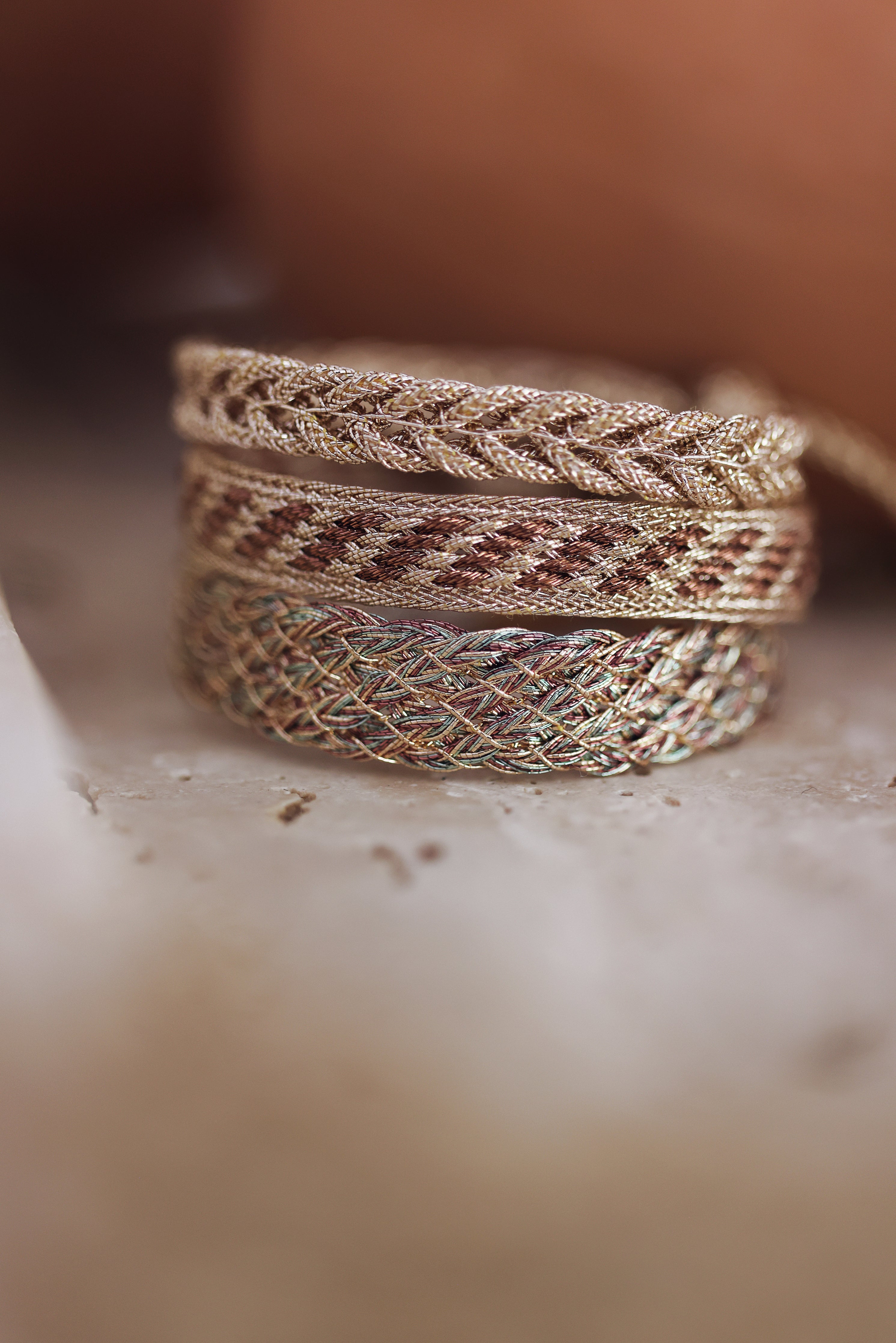 #2
the fabric
In Arabic we call it "Sfifa" and it's made from the traditional weaving of gold threads. This noble and emblematic material is used to adorn the most beautiful Moroccan caftans. To pay tribute to this craft, the founding sisters have revisited the "Sfifa" to make modern and sparkling jewelry.


Learn more
"Vos bijoux en fil d'or, fabriqués au Maroc apportent une touche de luxe et d'exotisme à notre quotidien. Merci de nous offrir des pièces étincelantes qui célèbrent l'artisanat marocain !"
"I love love love your work! Bravo, simply waw. I did not imagine it would be so well finished worth every penny!"
"J'adore mon bracelet ! Continuez vos créations ! Vous savez mettre en valeur la beauté de l'artisanat marocain."